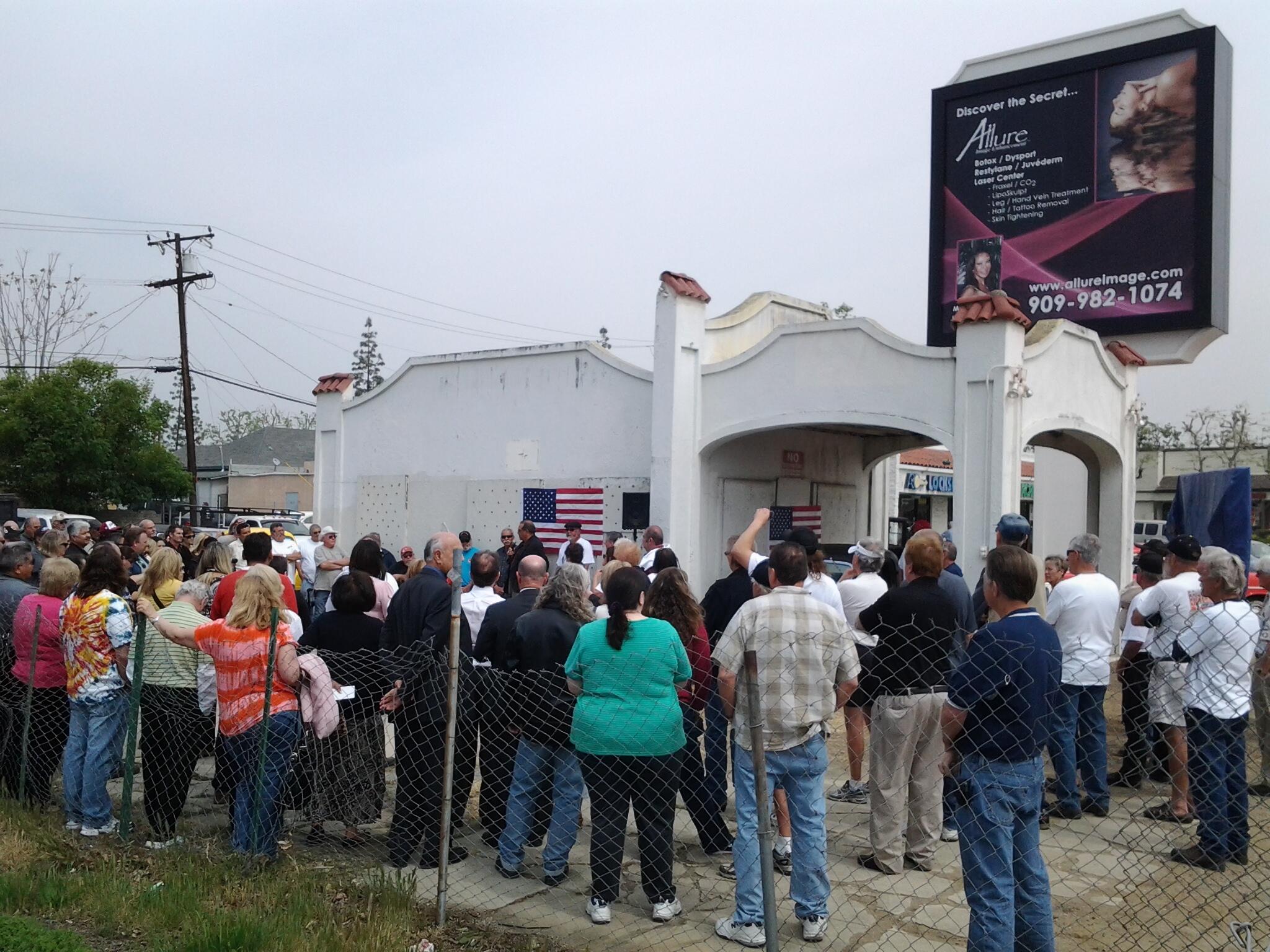 Work to restore the historic Cucamonga Service Station on Route 66 in Rancho Cucamonga, Calif., officially started with a ceremony Wednesday, reported the Inland Valley Daily Bulletin.
A sign company deeded the property to the Route 66 Inland Empire California nonprofit group a few months ago.
The nonprofit was formed to save the structure and members intend to renovate and rebuild the gas station to what it looked like during its business heyday in the first part of the 20th century. […]

A main goal of the organization is to turn the site of the old Richfield service station into a landmark Rancho Cucamonga tourist destination and museum for Route 66 fans and travelers from all over the world. […]

Gonzalez said the group plans to bring back the old gravity-fed pumps from the 1930s, and possibly have old signs, oil cans, souvenirs, and literature related to Route 66 for visitors and the community.
David Allen, a reporter for the Bulletin, posted this photo above from the ceremony on his Twitter account.
Organizers hope to restore the station by 2015, which would be its centennial. The station operated until the 1970s. The City Council awarded historic landmark status to Cucamonga Service Station in 2009.
UPDATE 3/21/2013: A video from the ceremony has been posted: